Mila Churilov
Civil Marriage Celebrant
I am authorised Civil Marriage Celebrant appointed by the Attorney – General of Australia in 2006 to solemnise Marriages.
I am a proud member of Australian Marriage Celebrants Inc.
I perform the following ceremonies:
Weddings (including Same Sex Weddings)
Vow renewals
Funerals
Milestone celebrations
Commitment ceremonies
Baby Naming
For many years I have been providing these services in the Melbourne metropolitan area. I am, also, a well-known Marriage Celebrant to the Russian speaking community.
I really love to create and perform wedding ceremonies for couples of different cultural and religious backgrounds. Since I am fluent in Russian, English and Ukrainian languages I frequently perform bilingual ceremonies for the convenience of couples and their guests.
To date I have married couples who have come to Australia from many countries around the world: Russia, Italy, Greece, England, Israel, Cyprus, Georgia, Latvia, Lithuania, Ukraine, Moldova, Uzbekistan, Belarus, India, Somalia, Sri Lanka, Czech Republic, Vietnam and Philippines.
As a Marriage Celebrant with the Russian/Jewish background I also perform Civil Jewish Weddings with the inclusion of Jewish cultural wedding rituals and traditions. My caring personality, warmth and professionalism will make your ceremony a cherished and unforgettable occasion.
I offer very reasonable and competitive fees and packages to suit everyone's budget.
For more details or an obligation free quote please get in touch with me.
Weddings
The marriage ceremony itself is the jewel in the crown of your wedding day...
Commitment Ceremonies / Vow Renewals
This ceremony could be a substitute for the engagement party, or, the...
Milestone Celebrations
They are an opportunity to celebrate a significant time in a person's life, such as...
Funerals
In that difficult time when you lose someone close to you, it could be hard to...
"Thank you for the great ceremony & an individual scenario. All our guests had really enjoyed the wedding. Our parents who came to the wedding from Uzbekistan, and did not know English, were able to follow and enjoy the weddings, thanks to Mila performing the wedding in two languages, English and Russian"
Liliya & Stas
"Thank you for a beautiful ceremony. It certainly made the wedding planning easier knowing that that part was looked after by a professional"
Lena & Yura
"We would like to thank you again for your assistance in our wedding ceremony. Everything was great. We are quite satisfied with the ceremony itself. Our family and guests are very grateful to Mila, our celebrant, she did her job well. We all have only good memories of that happy day"
Alla & Gennady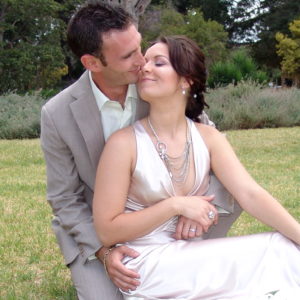 "We are very happy with our wedding ceremony and celebrant's performance. Thanks to Mila we've got the best ceremony we wished."
Julia & Edward
"Structure of the ceremony was excellent as were your ideas for some rituals that we could incorporate into our ceremony. We were also impressed by your speedy replies to our e-mails and how you were always available to meet with us. We were delighted. So, please keep up the good work!
Anna & Edward
"Mila is an excellent celebrant. We were very lucky to have her at our wedding. She is such a talented person"
Alexandr & Elena